December 16, 2017, 11:04:43 AM
Recent Posts
1
« Last post by Seahawk on Today at 03:11:57 AM »
Bummer!
2
« Last post by Malika on Yesterday at 11:46:18 PM »
Tainted Elites heavy armour command set is available!!!
https://www.indiegogo.com/projects/small-scale-armies-from-vanguard-miniatures#/updates/12
Yet another stretch goal reached.
Backers,

Once again we have hit another stretch goal this time the Tainted Heavy Elites Command figures now ready for pledges. I really cannot thank you all enough for your continuing support i'm really grateful to all concerned.

I have posted a few possible new stretch goals at the bottom of the main page for your viewing pleasure please don't be afraid to supply feedback as we need to know if we are creating the kind of models you guys/gals need.

Kind Regards John
Close up of the next stretch goal:
Support the campaign here:
https://www.indiegogo.com/projects/small-scale-armies-from-vanguard-miniatures#/
-------
On another note, big 3mm news: the first Stalkers are out!
3mm Cybershadow Jackal Warstalker Probe (W1)
- £15.00
This set contains 3 x Cybershadow Jackal Warstalker model kits consisting of the following components:

3 x hulls

3 x different pose legs

3 x weapons sets (4 per set)
http://vanguardminiatures.co.uk/shop/3mm-cybershadow-jackal-warstalker-probe-w1/
And more reinforcements for the Novan Elites:
3mm Novan Elites Forefront Century Mechanised (C3)
- £14.00
Set contains:

9 x Mauler IFV's

1 x command figure sprue

1 x banner bearer

1 x medic

1 x engineer

86 x Forefront assault infantry without jump packs
http://vanguardminiatures.co.uk/shop/3mm-novan-elites-forefront-century-mechanised-c3/
3mm Novan Elites Siege Breaker Century Mechanised (C4)
- £12.00
Set contains:

3 x Stormer siege breaker assault carriers

5 x siege armour command figures

60 x Affray siege armour figures
http://vanguardminiatures.co.uk/shop/3mm-novan-elites-siege-breaker-century-mechanised-c4/
3
« Last post by Bozeman on Yesterday at 11:43:33 PM »
Unless I'm completely off my rocker, all Eldar armour is 4+ and they have no shields. So, in your scenario, you'd get two likely hits, with criticals on a 4+. That's enough to make any Eldar think about bracing for impact VERY hard. Lock on to make it 3 likely hits, and you'll cripple most cruisers in one go.


4
« Last post by horizon on Yesterday at 07:48:14 PM »
On game 3:
The Tau may have won on vp but the moral winner are the Eldar as they claimed that part of space.
5
« Last post by Malika on Yesterday at 06:24:31 PM »
Thought you might appreciate this...
6
I'll be overseas otherwise I'd be interested.
7

Hammerhead 2018 - two great spaces the 'Gamers Lounge' as well as the George Stephenson Exhibition Hall!
Hammerhead 2018
will be taking place on
Saturday 3rd March
at the
Newark Showground
, Newark, from 10am until 4.30pm.
Entry is £5.00 GBP per adult, £3.00 GBP for minors (16 and under), Children under 9 free. Tickets are now available on-line which entitles you to a free Hammerhead miniature on entry.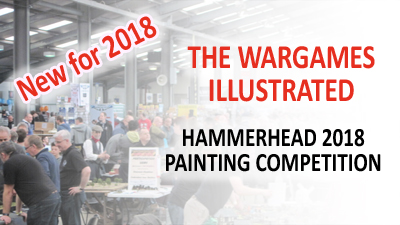 New for 2018 is the Wargames Illustrated painting competition, 10 categories and great prizes (check website for more information) - free entry to the competition, just bring along your models!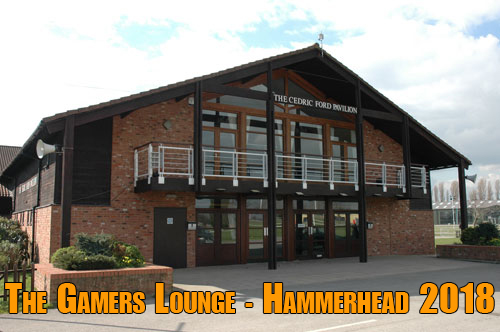 The Gamers Lounge with bar and catering
Plus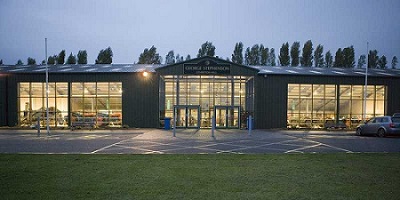 The George Stephenson Exhibition Hall with bistro
George Stephenson Exhibition Hall and the Cedric Ford Pavilion - the 'Gamers Lounge' offer a welcoming environment with plenty of natural light in which you can play games, shop for wargame goods from the very best UK traders and manufacturers.
Up to 70 fantastic visitor participation games – Historical, Fantasy and Sci-fi,
located in the central areas are the focus of the show. There are
two separate catering facilities
which will be serving a variety of reasonably priced hot and cold food throughout the day and a fully licensed bar located in the Gamers Lounge.
All
games at Hammerhead are visitor participation
, which means that you are very welcome 'to have a go' at a wide variety of different historical and fantasy based games run by intrepid gaming clubs, historical societies, wargame companies and enthusiastic groups of gamers. You will be able to play a full game or simply move a few miniatures, roll some dice, have a chat with the people running the game and then move onto the next. The show provides a great opportunity to try out new or familiar game systems and spend a day indulging yourself and friends in this absorbing and fascinating hobby. Whether you're interested in The Great War, WWII, Medieval, AWI, Fantasy or Science Fiction, we are sure that you will find a selection of games you would like to play.
Would you like to run a participation game at Hammerhead 2018? With the expansion into the Gamers lounge we have more space available for games! Free entry and free Hammerhead miniature for everyone helping to run a participation game. Visit the Hammerhead website for information.
http://www.hammerheadshow.co.uk/exhibitinggamesinvite2018.html
There is an excellent selection of
top traders and manufacturers
selling a wide variety of wargaming wares, miniatures, terrain and scenery, books and gaming accessories.
Hammerhead show will be hosting a
Tabletop Sale
in place of the usual bring and buy stand. With no commission, you keep all the profits.
The Hammerhead 2018 miniature, is a WW1 Russian general and will be available for the first time on the day of the show for the token price of £1.00 GBP, or
FREE if you purchase your Hammerhead Entry ticket online
prior to the show. See website for details.
Parking is plentiful and FREE
. Newark Showground is
only a few minutes from the A1
at Newark Junction.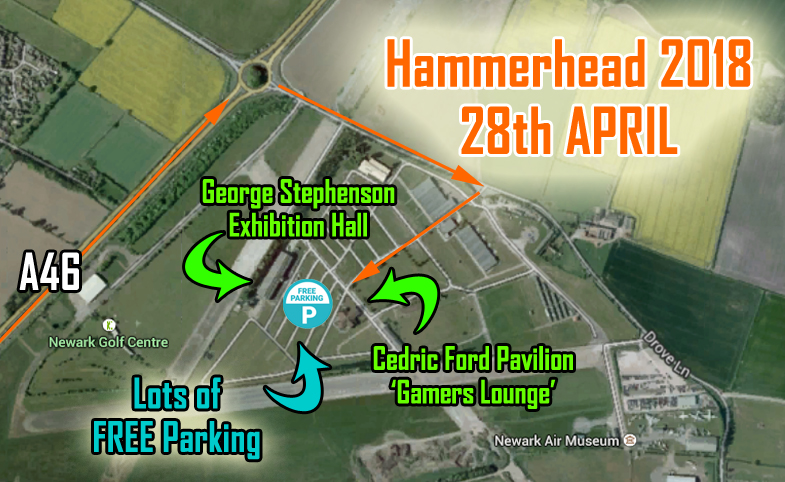 For full details of all the traders and games plus tabletop sales and entry ticket sales, visit the
Hammerhead Show website
,
http://www.hammerheadshow.co.uk
or check out the
Facebook page
Looking forward to seeing you there, for a great day out!
Hammerhead 2018 is being run by Kallistra Ltd with assistance from the The Forest Outlaws Wargamers Club and GCN. Supported by Miniature Wargames, Wargames Illustrated and Wargames Soldiers and Strategy magazines.
8
« Last post by Markconz on December 14, 2017, 09:50:07 PM »
9
Lovely result. You can be proud of that. Washes have worked very well on the beast.
10
« Last post by Malika on December 13, 2017, 05:30:05 PM »
And the Rampager Light Tank is here!
https://www.indiegogo.com/projects/small-scale-armies-from-vanguard-miniatures#/updates/10
Yet another stretch goal reached.
Hi Backers,

Well we have certainly been knocking the stretch goals down like nine pins this last week with yet another achieved today, therefore I have opened up the Decimator tanks baby brother the Rampager light tank for pledges.

Many thanks indeed for the fantastic support especially at this time of year when money is tight really appreciated.

We are currently working on a few additional models for the campaign more news on this as things develop cheers John
Keep supporting the campaign here:
https://www.indiegogo.com/projects/small-scale-armies-from-vanguard-miniatures#/